So a few weeks back we had a bumper of surplus parsnips, so I went on a bit of a mission on what to do with a glut of surplus parsnips, aside from the regular roast 'em & eat 'em. So after I made a root veg curry, I turned my mind to desserts, and let me tell you, veg ain't just for the roasting tin.
I then proceeded to go on a bit of a vegetable-dessert bender, and made a loaf, and cake and a pie (the pie was butternut squash, as I felt I'd done enough parsnips by that stage).
Anywho, both this recipe and the parsnip cake recipe (to be posted) aren't mine – I shamelessly borrowed them from the wider internetwebs. Well nevermind. A stolen parsnip cake recipe is just as sweet….
Ingredients
⦁ Parsnips – ~125g grated (~2ish)
⦁ Butter – 170g
⦁ Sugar – 170g
⦁ Eggs – 3
⦁ Flour – 1 2/3 cups plain flour
⦁ Baking powder – 2 tsps
⦁ Milk – 3 tbsps (less if you're a bit over in the 'snips department like I was)
Directions
Preheat the oven to 170°C. Grease a loaf pan and line with baking parchment.
In a large bowl, cream the butter and sugar together until light and fluffy.
And the eggs one at a time and beat each one in well.
Mix in the parsnip and then sift in the flour and baking powder and combine. Add the milk and gently stir to combine.
Pour the mixture into the loaf pan and bake for 60 minutes or until an inserted skewer/toothpick comes out clean.
Cool: in the tin for ~15 minutes; then remove from the tin and allow to cool completely on a wire rack.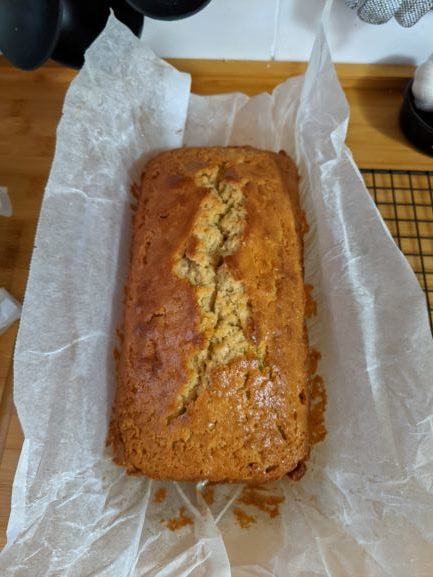 Original recipe here: https://veggiedesserts.com/parsnip-madeira-cake/