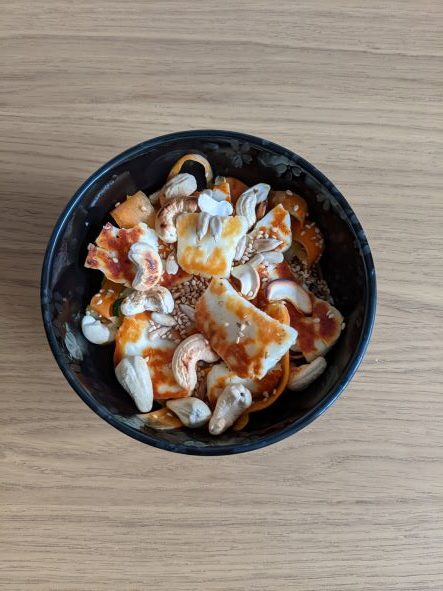 Ingredients
2 tbsp olive oil
1 tsp toasted sesame oil
1 1⁄2 tbsp rice wine vinegar
1 tbsp cane sugar or light brown sugar
1 tbsp light soy sauce
1 tsp finely grated fresh root ginger
1 courgette, peeled into ribbons
4 large carrots (about 450g), peeled into ribbons
50g cashew nuts
1 tbsp sesame seeds
250g halloumi, cut into 1cm slices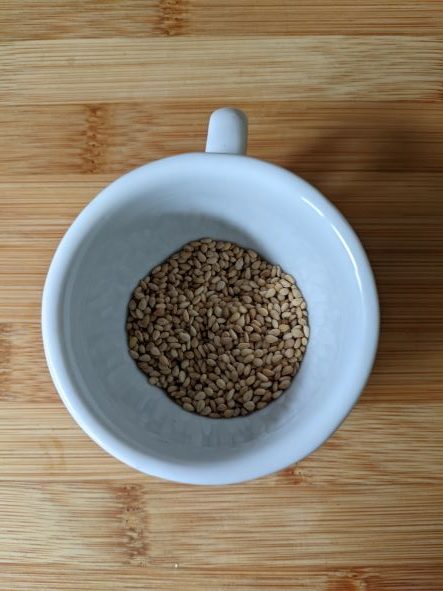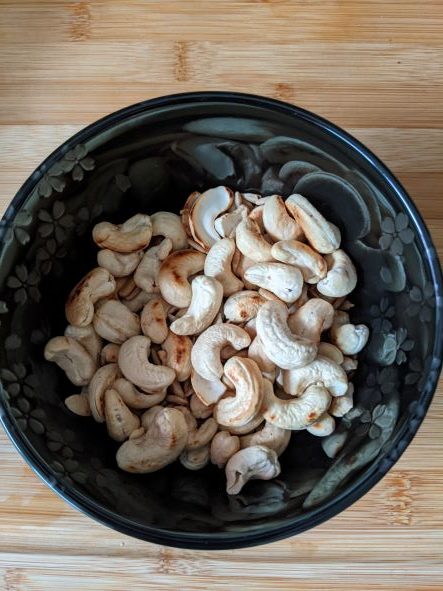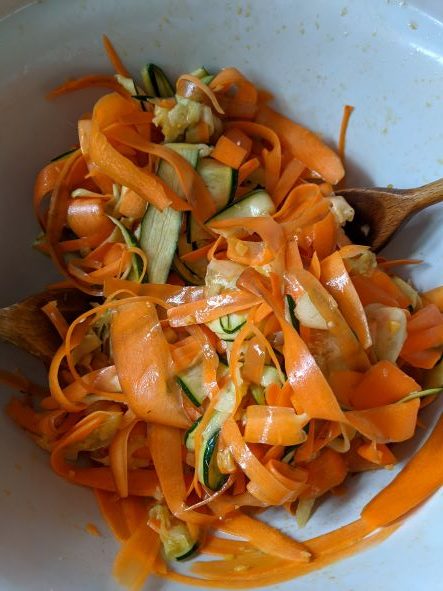 Directions
Whisk the oils, vinegar, sugar, soy sauce and ginger together in a large bowl. Using a vegetable peeler or mandoline, peel ribbons of the courgette and carrot into the bowl; finely slice the cores. Toss in the dressing, then set aside to marinate at least 1-2 hours.
Heat a large non-stick frying pan over a medium heat. Toast the cashew nuts for 3-4 minutes, until golden; set aside. Next toast the sesame seeds for 2-3 minutes, stirring often until golden (careful not to burn!); set aside with the nuts.
Fry the halloumi for 1-2 minutes on each side until golden.
Plate the salad in individual bowls or serving dishes. Top with the warm halloumi and scatter over the nuts and seeds. Serve immediately while the cheese is still warm, spooning over a little extra dressing.