I've found that pickling is a very good way to use up an excess of beetroot, should you find yourself with loads of beetroot.
I haven't included a full description of how to do the pickling bit, as there are loads of places to tell you that and there are many recipes available elsewhere on how to pickle beetroot, e.g. bbc good food is an easy to follow one. Beware your kitchen may look like a bit of a murder scene during this process though, and gloves are a good idea if you want to avoid pink hands for a week.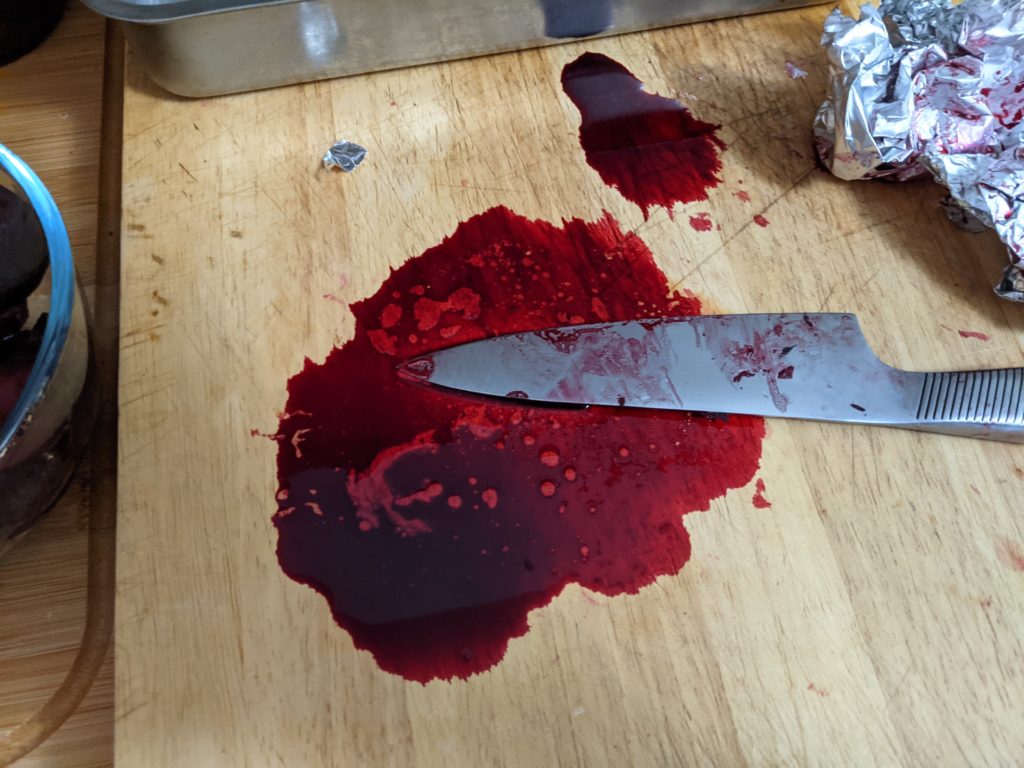 I also took the lazy road and bought pre-spiced pickling vinegar, as I couldn't be arsed to spice my own. Not sure what that says about me that I'm willing to make my own mayonnaise, but not my own pickling vinegar.
*shrugs*
Ingredients
Your favourite goats cheese
picked beetroot
½ escallion shallot
your favourite salad leaves – peppery rocket works well
50mL extra virgin olive oil
2 tbsp balsamic vinegar
1 tsp wholegrain mustard
salt & pepper
Directions
Whisk together olive oil, vinegar, mustard, salt & pepper for your vinaigrette. Combine the rest of the ingredients in a bowl, dress with vinaigrette just before serving.